Agricultural equipment
Sugar beet harvesters
Holmer and Agrifac are among the leading manufacturers of sugar beet harvesters. Holmer also manufactures sugar beet loading machinery and high-powered carrier tractors.
The business
Holmer develops, manufactures and markets three product lines:
a comprehensive range of sugar beet harvesters designed to meet all requirements
cleaner-loaders that clean and load the beets before being transported to the sugar refinery
medium- and high-capacity carriers used for field-based logistics.
Terra Dos sugar beet harvesters are marketed to agricultural contractors, farmer co-ops, large-scale farmers and agribusinesses. Products are sold mainly directly and sometimes through dealers.
Terra Felis beet cleaner-loaders are used by cooperatives and contractors working for sugar refineries. Sales are made directly to contractors and cooperatives on the recommendation of the refineries.
The Terra Variant medium- and high-capacity carriers are used to transport sugar beets or grains from the harvester (picker or reaper) to the field's edge or directly onto the truck. They also act as high-capacity spreaders of liquid and solid manure or methanization digestates.
Strategy
In EXEL Industries' sugar beet harvesting activity, our strategy is based on our considerable innovation capacity and ability to identify high value-added markets. Innovation is central to Holmer's product policy.
The growth in sales of sugar beet harvesters is intensifying in Eastern European countries, China, Turkey and the United States.
For the Terra Variant line of high-capacity carriers, our efforts are focused on Europe, with priority given to Germany, France and the United Kingdom.
The Group also owns the Agrifac brand, which is developing a simpler and lighter beet harvesting machine adapted to smaller farms. Agrifac relies on its agricultural spraying sales network.
Key figures
€146m
revenue in 2021–2022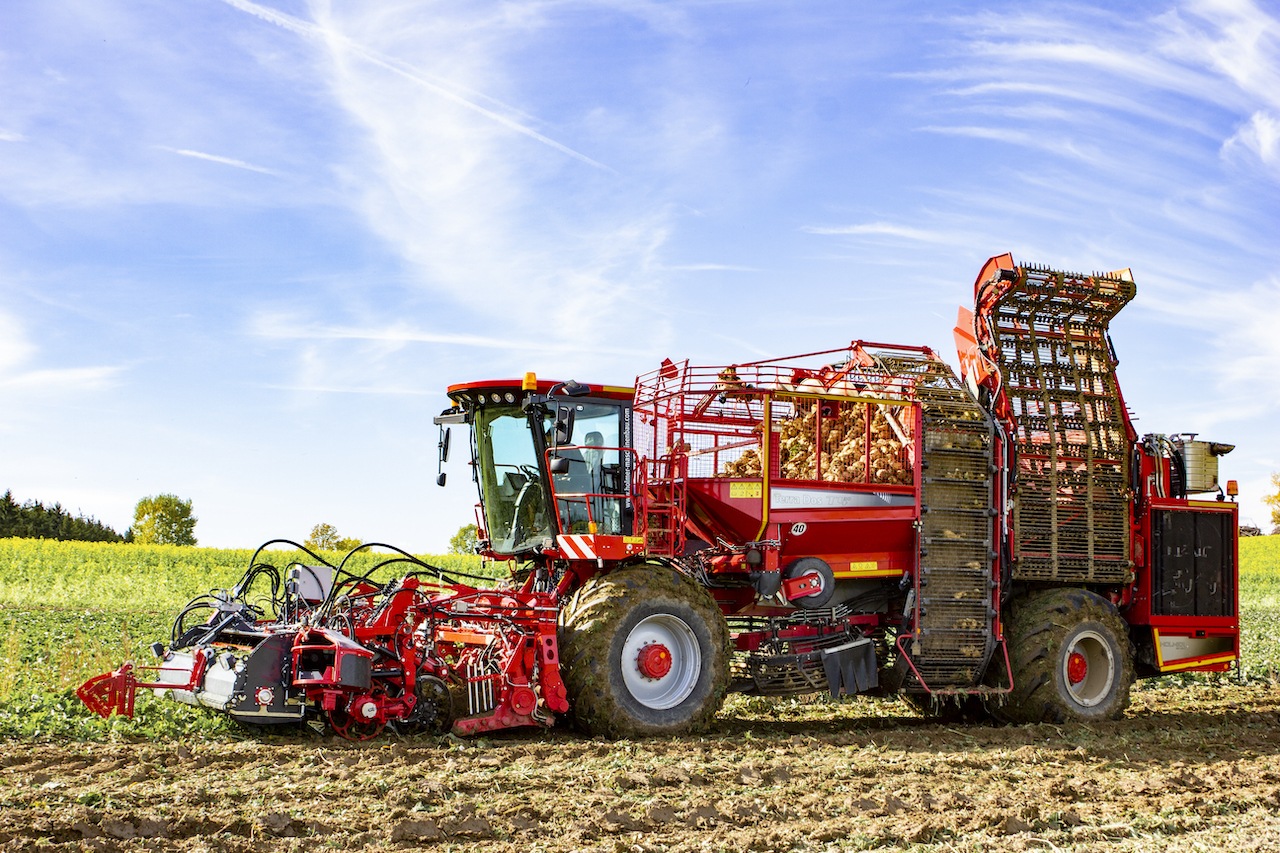 Innovation
Holmer is expanding its range of products: New HRO harvesting unit

Holmer has unveiled a new harvesting unit, the HRO (Holmer Roder Oppel: Holmer harvesting unit with Oppel wheels). The HRO harvesting unit has patented Oppel wheels that work smoothly, especially in light, sandy and moist soils, and achieves optimum harvesting quality under these conditions. The HRO lifting unit is equipped with EasyLift automatic single row depth control, also patented. The drive power of the HRO harvesting unit is 40% greater than that of other Oppel wheel systems.
Our brands
Agrifac develops and produces a light, user-friendly beet harvester for smaller agricultural structures in the Netherlands.

Holmer is a globally recognized brand that manufactures and markets tanker harvesters, cleaner-loaders and high- and medium-capacity systems tractors. The group has one manufacturing plant in Germany and six sales subsidiaries in France, Poland, the Czech Republic, Ukraine, the USA and Turkey, as well as a representative office in Beijing, China.