Nautical
Nautical industry
Through its iconic Wauquiez, Rhéa-Marine and Tofinou brands, the Exel Industries group's new Nautical division offers discerning sailors and boat connoisseurs a wide range of ocean-going yachts, prestigious daysailers, and neo-classic fishing and Open powerboats.
The business
The markets in which the three Nautical division brands operate are fueled by a growing demand for boats combining tradition and modernity. In contrast to the sector's generalist companies, the Rhéa, Tofinou and Wauquiez shipyards build limited series in the great French marine tradition of boats designed to last, with timeless lines but equipped with the latest technologies both in the manufacturing process and in the choice of on-board components and equipment.
Strategy
Whilst preserving the specific character of the brands, the EXEL Group's strategy is to continue renewing and modernizing the current ranges alongside an ambitious plan to develop international sales. An investment plan to improve manufacturing processes, overall construction quality, shipyard efficiency and commercial services based on extensive digitization will contribute to the growth of the division.
Key figures
€139m
revenue in 2021–2022
(Leisure scope)
14%
of total Group sales
(Leisure scope)
5
production sites
(Leisure scope)
637
permanent employees
(Leisure scope)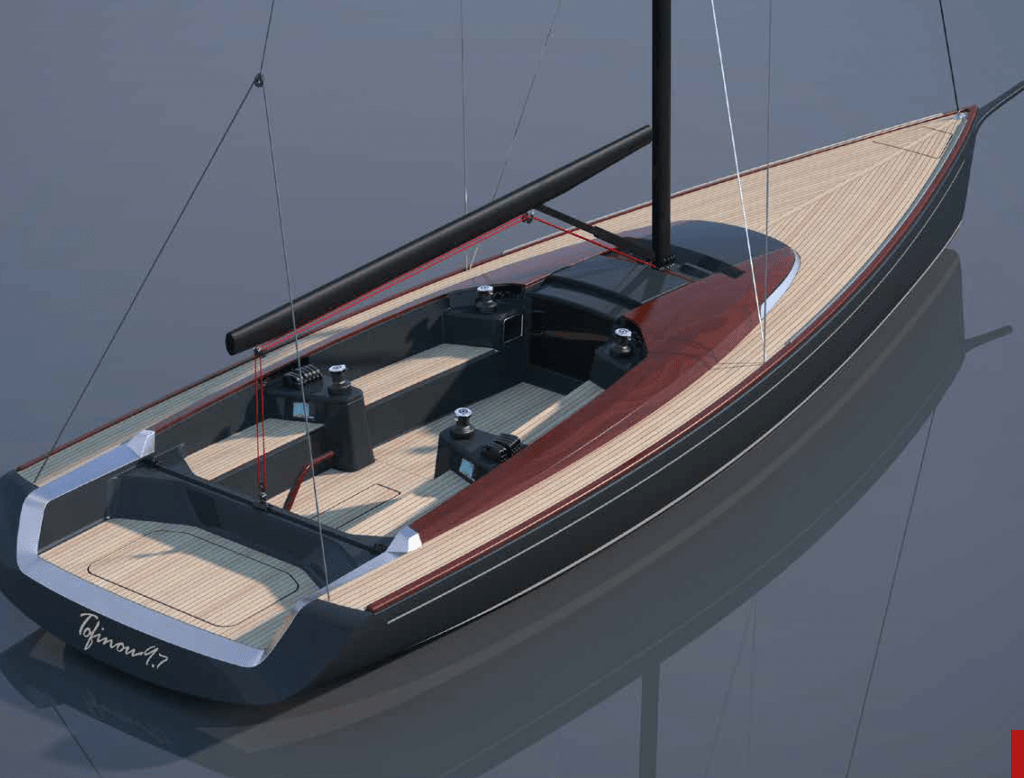 INNOVATION
The Nautical division boasts in-house research departments, guaranteeing continuous development of the manufacturing techniques and materials used. The technical and marketing teams are always on the lookout for new technologies so as to remain at the pinnacle of manufacturing processes and to listen to a customer base that is highly aware of new developments, thanks in particular to the highly specialized nautical press in each market segment.
Our brands
The neoclassical design of the Rhéa is directly inspired by the Coureauleurs, traditional wooden fishing boats that sailed river mouths up and down the Atlantic coast. Since the creation of the brand in the 1990s, the range has expanded significantly to include Trawlers adapted to medium and large motorized sailing, the sportier Open boats for day use and finally the traditional Timoniers, instantly recognizable on the water.

Tofinou vessels are designed for elegant racing, with teak and varnished mahogany being the brand's hallmarks. Over the years they have become an established feature at regattas such as the Voiles de Saint Tropez, where an entire class is dedicated to them, the Bol d'Or Mirabaud on Lake Geneva and the Regates Royales in Cannes.

Since 1965, Wauquiez has been building limited series of high-performance cruisers designed for ocean sailing and built to last. Elisabethan, Prétorien, Gladiateur, Hood, Chance, Centurion, Pilot Saloon… more than 2,500 beautiful yachts designed by the best contemporary designers whose stories are already anchored in modern yachting folklore. Comfortable, fast and reliable, a Wauquiez is unmistakable. Built for the long haul even after decades of use, these boats allow their owners to write their own maritime legend…