A group driven by innovation
EXEL Industries is an international group driven by a strategy of innovation. For 70 years, EXEL Industries has based its development on innovative ideas designed to offer customers unique, efficient, competitive and user-friendly products.
In the field of capital goods and in each of the Group's activities, our companies develop innovative solutions that enable our customers to improve efficiency and productivity. These innovations also help our customers achieve their goals in terms of environmental and social commitment.
The EXEL Industries Group owns 335 current patent families which protect our contracts against potential counterfeiters, whether based in Europe, Asia or the Americas.
In 2022, for the third year in a row, we featured among the INPI (French National Industrial Property Institute) Top 10 mid-sized companies filing patents (2021 ranking).

Spot spraying
Several companies in the agricultural spraying business are developing spot spraying solutions in cooperation with start-up partners. Cameras mounted on the spray arms analyze the field in real time and only open the nozzle when weeds are detected. Reductions in the use of plant protection products can be as much as 90%.
Give Back to Nature what Nature Gave Us with the Hozelock EasyMix 2-in-1 composter
Give Back to Nature what Nature Gave Us with the Hozelock EasyMix 2-in-1 composter
Read more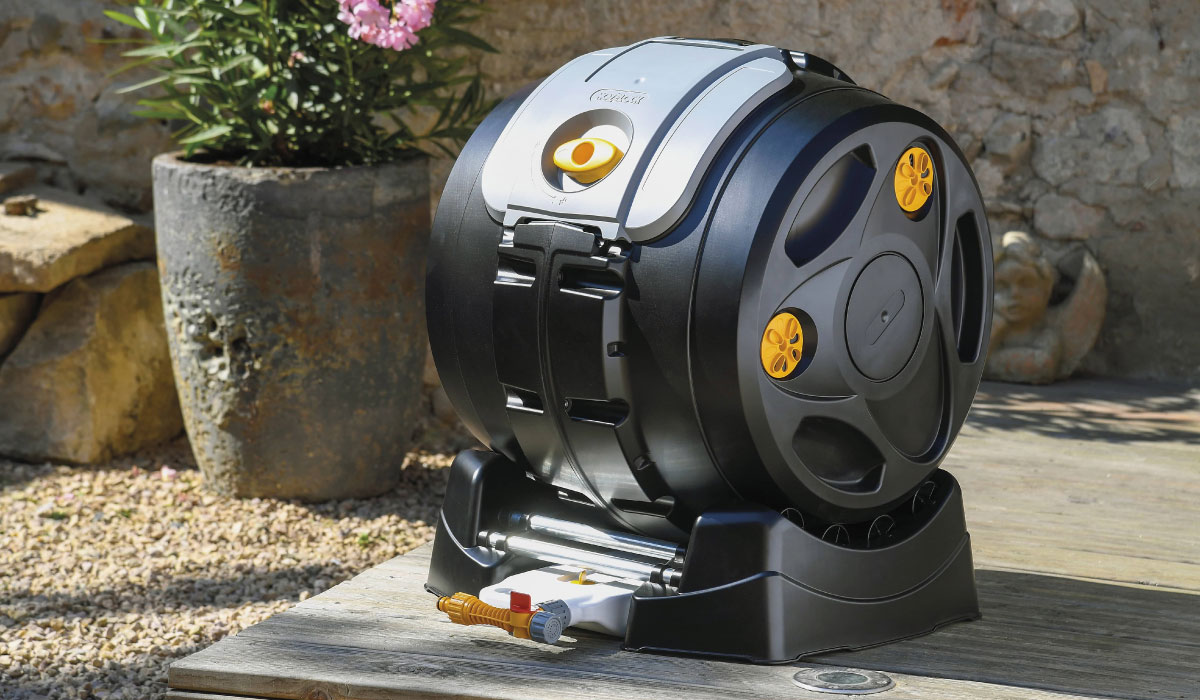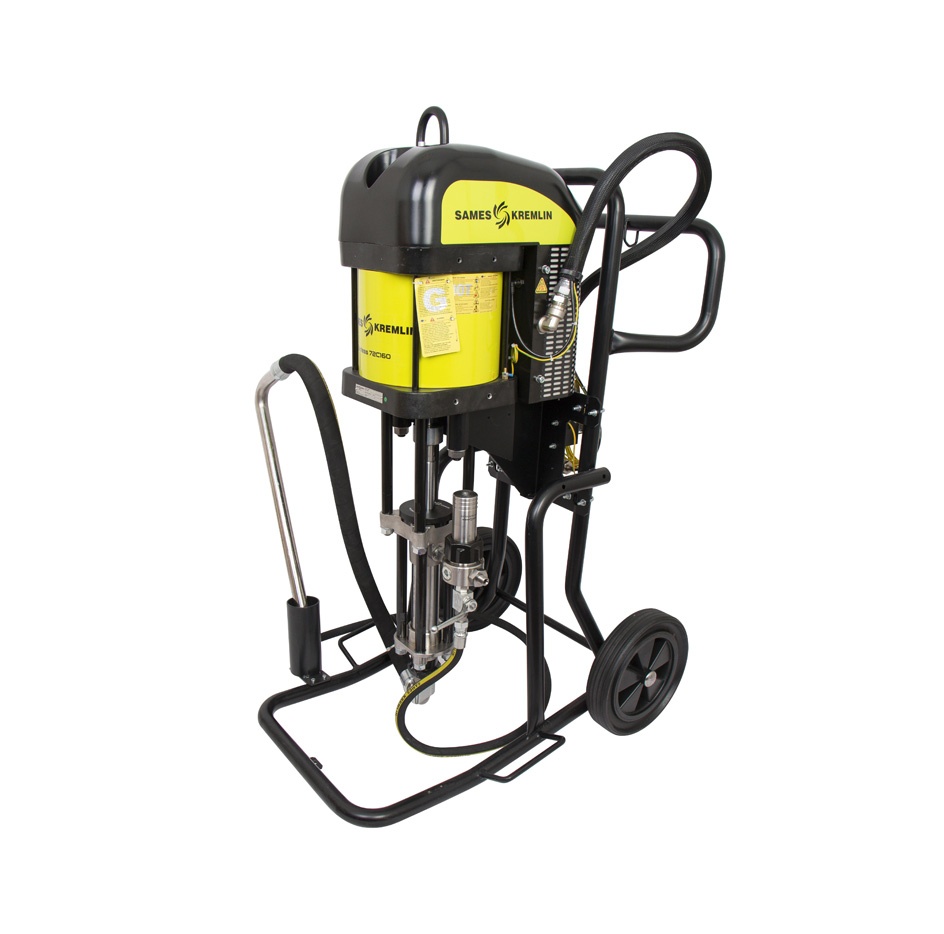 The new Airless® 72C160 and 52C225 pumps, which will be marketed under the AZURTM brand
Four patents are held on these pumps, plus a design patent application. The first patent covers the automatic re-closing of hydraulic chevron seals. The second innovation covers a new compressed-air exhaust system. The third patent covers access to the pump's lower valve and the ball. The fourth patent is based on the suction rod. Patent filings protect us against copying, while design patent applications, protecting the hood designed by the SAMES KREMLIN teams, are aimed at making the pump more visually distinctive. These pumps will be available wall-mounted or cart-mounted.
Read more
Surfing the DIY wave, Hozelock covers the composting process from A to Z.
DIY, with devices that support home ecology such as the Bokashi (a small kitchen composter that allows you to make your own fertilizer from organic waste) or the BioMix (composter for terraces and gardens).
Read more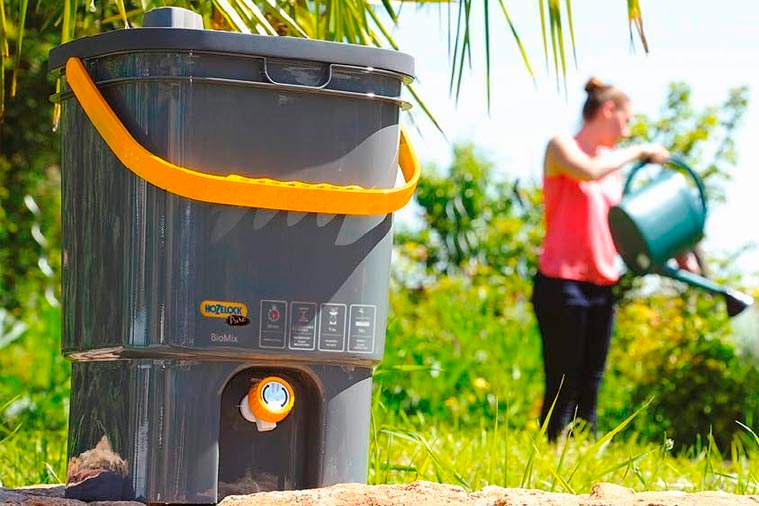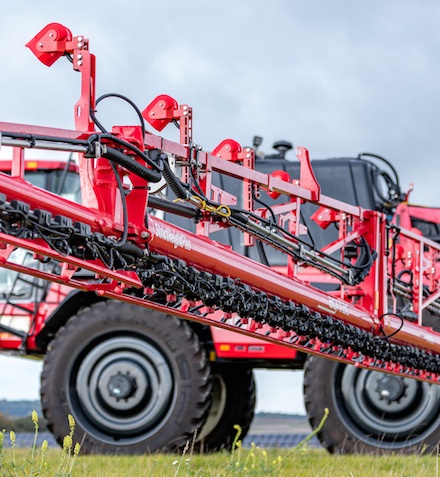 3S Spot Spray Sensor®, EXXACT Robotics technology for precision spraying
EXXACT Robotics has developed a high-tech solution for real-time capture and analysis of images using artificial intelligence
Read more
Patents and trademarks
Today, the EXEL Industries Group holds nearly 3,500 industrial property titles (patents, trademarks and designs), with 335 patent families (including 1,837 patents worldwide) and 1,037 trademark families with at least one member in force, bearing in mind that these filings are spread widely around the world.
To stay abreast of the Group's needs, we regularly question the various companies in order to decide whether certain industrial property rights should be kept or not.
The Group does not recognize trademarks or models under assets, apart from those acquired individually or as part of the assets acquired through company acquisitions.
As our industrial property policy is extended to our international subsidiaries, the Group's licensing policy is being applied to all our subsidiaries, with a single 1.5% royalty rate for patents and 1% for trademarks and models.
These licensing contracts were introduced as of September 2014 and, where necessary, replace the previous contracts dating from 1994. The EXEL Industries Group has no license granted by a third party and therefore does not pay royalty fees.
85
families of drawing and models